Hi, Friends!
It's time for another MFT sketch challenge! I've used this week's sketch to create a top-heavy card scene and I can't wait to see everyone's take on this challenge!
I created a scene in the clouds with a rainbow and unicorn and even made a video – it's on the MFT YouTube Channel if you want to check it out!
I did a lot of die cutting and used clouds as the back elements and the unicorn and rainbow to replace the panel in the forefront of the sketch. The unicorn and rainbow are colored with Copic makers and I used a shimmer pen to give them some sparkle.
Copic colors used: C0, C2, C4, R00, R20, R22, Y15, Y19, Y000, Y02, BG11, BG24, B00, B02, V12, V17
I love all the stitching on this card and layered with vellum and foam adhesive to give my card more dimension. Be sure to check out my video on the MFT YouTube channel if you'd like to see the process!
Thanks so much for stopping by today!
SUPPLIES: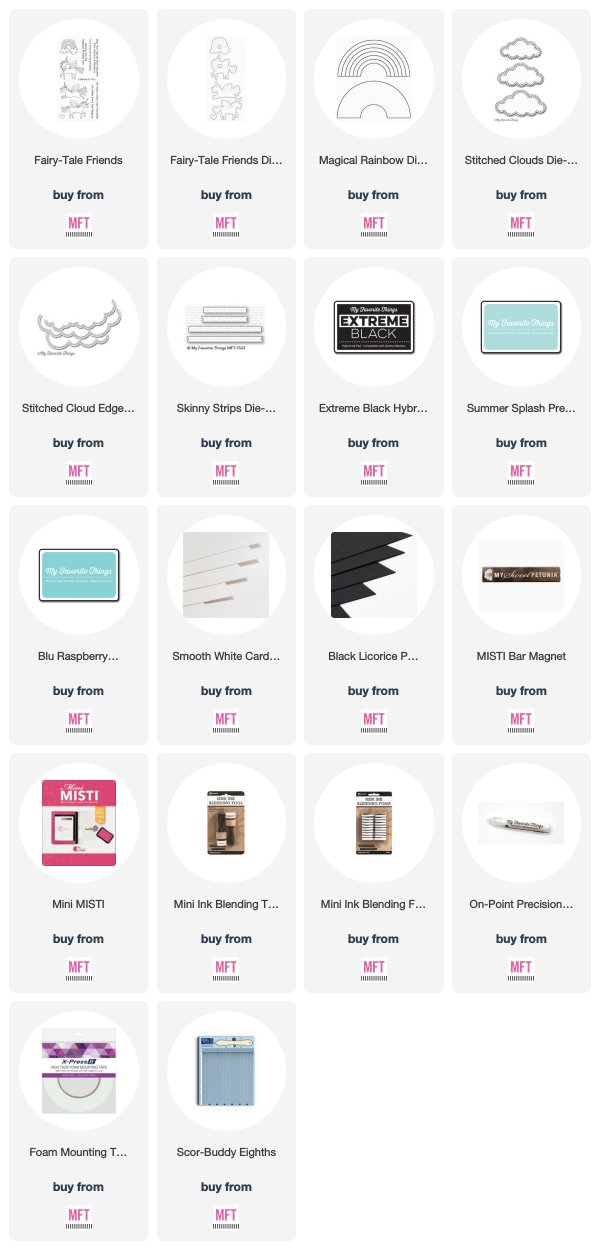 https://linkdeli.com/widget.js?1559654439292