Hi, Friends!
I've got a fun MFT Birthday Project to share with you today! This is my first time playing along with the MFT team so it's fun to learn about a new challenge to participate in! Once a month, there is a Birthday Project – with a theme!\
This month's theme is "Shake, Move, and Groove"
There's no better occasion than a birthday to get as festive as possible by including shaker elements packed with glitter, sequins, or confetti. If shakers aren't your style, including a cute critter careening across your card with a slider element is another exciting option. Shaker and interactive elements are a joy both to create AND receive so do yourself a favor and join us this month in crafting cards that move you.
I've created a fun "rain card" using the Falling From The Clouds Frame Die-namics. Such a fun set, friends! I was definitely a rookie in using this die and made it a lot harder for myself than I should've because I referenced the great videos on YouTube AFTER THE FACT…but it's all good! It turned out well and I'm happy with my birthday project :).
I ink-blended a long panel about 4.25″ x 8.5″ to start with to create my background using Cracked Pistachio, Tumbled Glass, and Peacock Feathers Distresss Oxide Inks. I also ink-blended the same colors on a long card base, knowing I would have an open window to the card base. After Ink-blending, I did partial die-cutting on my Falling From The Clouds Frame Die-namics to elongate my top panel. My finished card is 4″ x 8.25″.
I splattered my ink-blended frame and card base with water, then white ink, and some dark teal pink to give it interest before setting it all aside to stamp my Party Penguins – this set is all stamping! I did add some Copics to add a few interests, but totally optional!
MFT Ink colors used: Lemon Chiffon, Cotton Candy, Grapesicle, Blue Raspberry, Orange Zest, Extreme Black.
Copic markers used: C0, C1, R20, Y11, YR23, V01, V04
The part that took the longest for me was stringing the beads. I applied foam adhesive to the back of my top panel and attached the rainfall mechanism to the top and bottom of the panel and began stringing the beads on. I used Darice seed beads in silver, white, and iridescent.
I thought I was working pretty fast, but apparently, I could've done it a lot faster using a needle and putting the seed beads in a tray of some sort rather than holding them with my fingers! Silly rookie mistake! It will go quicker the next time I try this! I was also overly ambitious creating a longer card (which means more seed beads). I didn't have to string so many beads – but I'm an overachiever, what can I say?
After finishing with my beads, I added a new foam adhesive layer over the previous one, giving the seed beads lots of room to float up and down my invisible thread. Once my card is constructed, the final step was to add my images. Lots of tiny double-layered foam adhesive is required between the strung seed beads to adhere my images so that the beads can still float freely, but it was all worth it in the end to create this fun card!
I really hope you enjoyed this project! Thanks so much for stopping by today! As always, you can play along for your chance to win a $50 gift voucher to the MFT Boutique! I hope you'll play along – anything shaker or interactive and birthday themed!
SUPPLIES: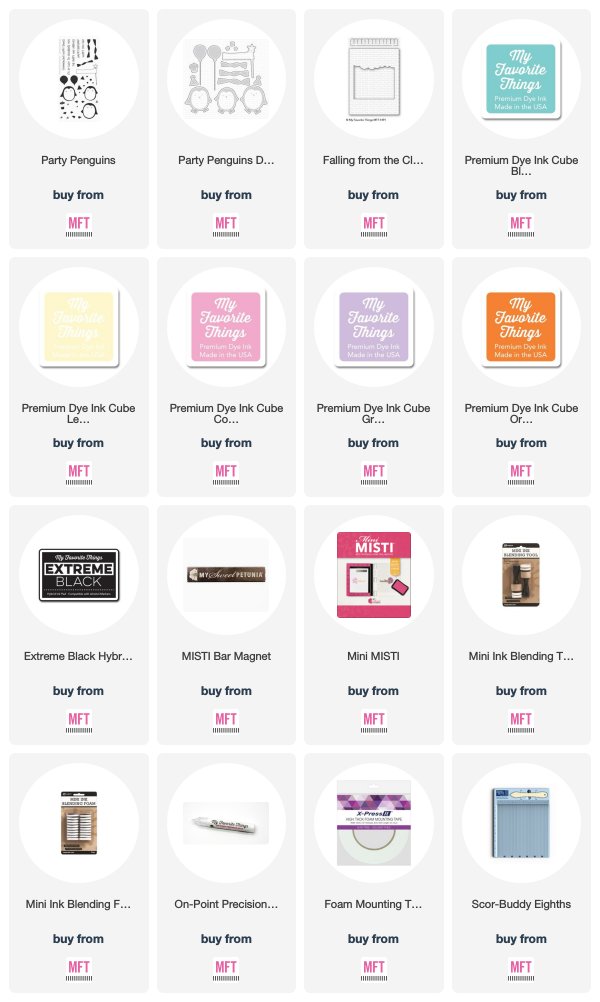 https://linkdeli.com/widget.js?1559654439292